The Grand Park Cadet Program is a great opportunity for players to continue their volleyball development – training, competing and learning under the leadership of some of our club's top coaches. This program is open to girls in grades 5th – 9th.
---
2022-2023 DETAILS
Who
Open to girls, grades 5th-9th
When
January 6th – March 31st, 2023
Fridays from 5:30 p.m.- 7:30 p.m.
Where
Monon Select Volleyball Center (the NEW home of The Academy Grand Park): 800 E 169th Street, Westfield, IN 46074.
What will the Friday night sessions look like?
Cadet practices will consist of individual skill development, positional training, small group training, and competitive play.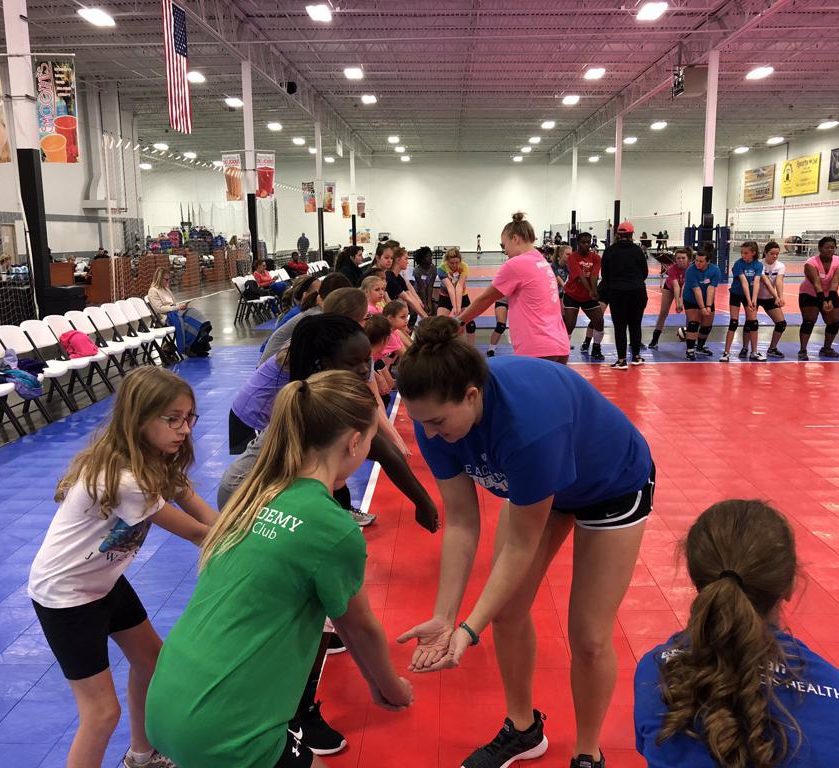 Scrimmages
The players will also be placed on teams and then participate in one scrimmage night a month at the Grand Park Volleyball Center. Scrimmages will be on Fridays from 5:30 p.m.- 7:30 p.m. The scrimmage nights this season will be January 27th, February 24th, March 24th and March 31st (this scrimmage will be at Grand Park).
What will my daughter receive?
In addition to all of the training and scrimmages, players will receive two shirts.
Cost
Total cost is $495. Can be paid all at once or broken down into three payments. An initial Cadet Payment is due at registration, with additional payments due January 1st and February 1st. Any player who tried out for club teams and did not make one can have their $175 fee applied toward Cadets.